Vitrix Hot Glass Studio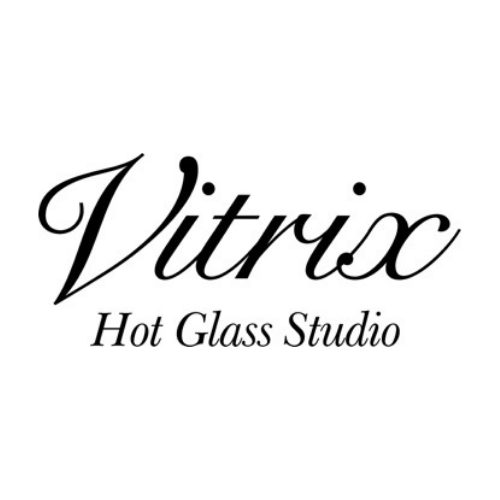 Vitrix Hot Glass Studio
77 West Market Street, Corning, New York, United States (US), 14830
607-936-8707
Tom Kelly (owner and master glassblower at Vitrix) has built a reputation based on the uncompromising quality and craftsmanship of the glass he produces. And it is that adherence to quality that truly sets Vitrix apart as their work has been published internationally, as well as collected and exhibited, and can be found in fine stores and galleries across the United States, Canada, Europe and Japan.
Inspired and influenced by many renowned glass artists, including Lino Tagliapietra and Frtiz Dreisbach, Tom spent over a decade under the tutelage of Thomas Buechner III developing his aesthetic sensitivity and the varied techniques he has used during his thirty-plus years at the furnace.
"Hot glass challenges me constantly," says Tom, "I don't think I really control the molten glass. I just influence it." And it's the way he influences the glass that has captured the attention of people around the world.
Most days, while exploring the wonderful shop located on historic Market Street, customers can watch the glassblowers gather molten glass from the furnace and create these wonderful, detailed pieces before their eyes. The intention at Vitrix is to make distinctive, collectible pieces that are not only desirable, but affordable. Yet, regardless of whether it's an expensive piece for an exhibition or a collectible memento, Tom Kelly and the artists at Vitrix strive for exceptional quality in each piece. ​
Showing the single result